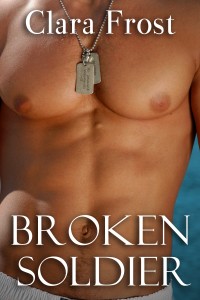 In the process of working on revisions for Fool's Gold, I got an itch to write something short, and I ended up with Broken Soldier, a 9000 word novelette.
Rafael Carpenter left behind everything in Afghanistan when his unit was nearly annihilated. Now he's back home, trying to fit the pieces back together, and learning to survive with the injuries that nearly took his life.
Still recovering from the loss of her boyfriend a year ago, curvy Emily isn't ready to meet another man, even if one would have her. But her best friend Christa isn't the sort to take 'no' for an answer, and when Emily walks into a blind date and finds Rafael Carpenter waiting for her, she's left speechless. And intrigued.
Two wounded hearts collide, but will either of them be willing to let go of their pasts in order to forge a new future together?
It's available on the the usual retailers.
Leave a comment